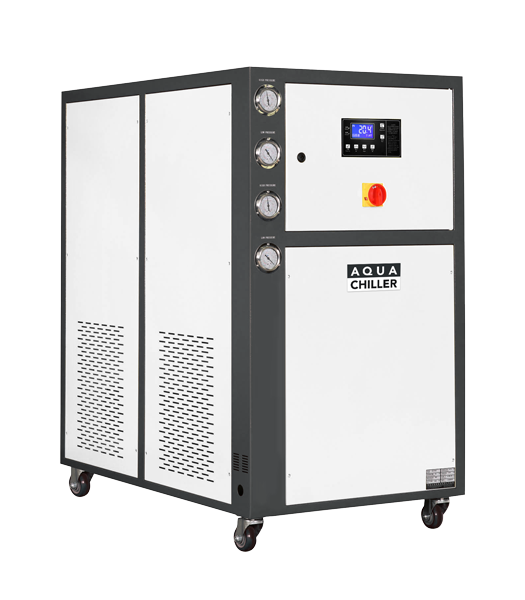 G Series Chillers
Range of general-purpose, reciprocating-compressor chillers.
G Series industrial chillers from Aqua Cooler are available in range of configurations to suit a wide range of applications.
View Brochure
Get A Quote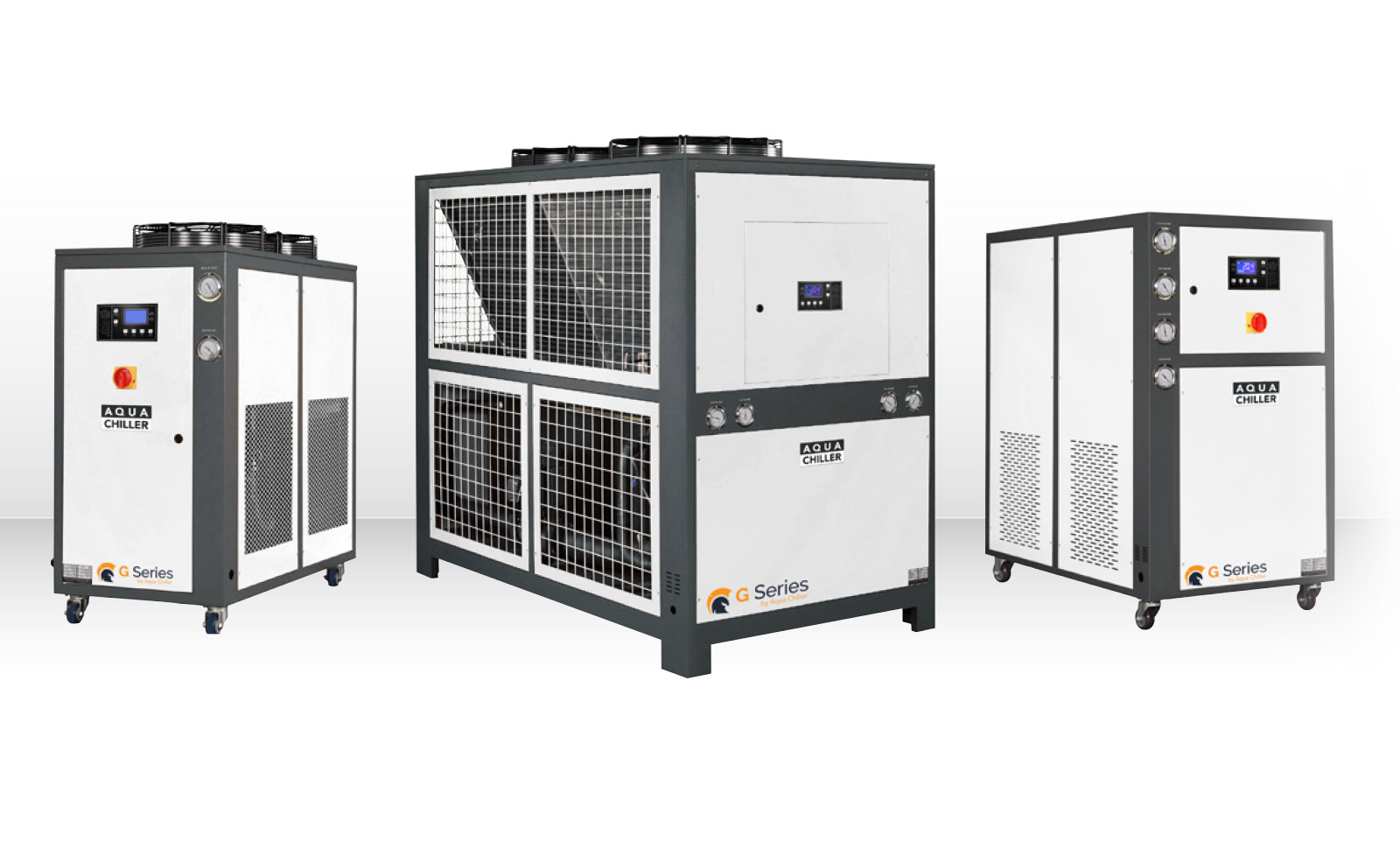 Key Features
Your choice of refrigerant (R134a, R407c).
Built with world-market-leading component brands such as Emerson and Danfoss compressors.
Hydrophilic-coated aluminium condenser fins with an upgrade e-coating option for additional corrosion protection.
High-quality build with galvanised frames and panels forming a stylish and practical structure.
Laden with safety features, such as phase failure protection, flow switch protection, high and low-pressure protection and over-heating protection, included as standard in all G Series chillers.
Available in both air-cooled and water-cooled configurations and open or closed loop pipework to suit the process needs.
Various water pump options to suit high and low-pressure applications.
Multiple evaporator types available including coil-in-tank, shell-and-tube or plate heat exchanger.
G Series Range
The Gladiator range of process chillers from Aqua Chiller boast an impressive set of features and benefits. Gladiator is sold and serviced under the Aqua Chiller
brand which offers customers a diverse selection of products and services within the chilled water industry. The Gladiator brand is a value-focused, high quality,
reliable option for your industrial cooling needs.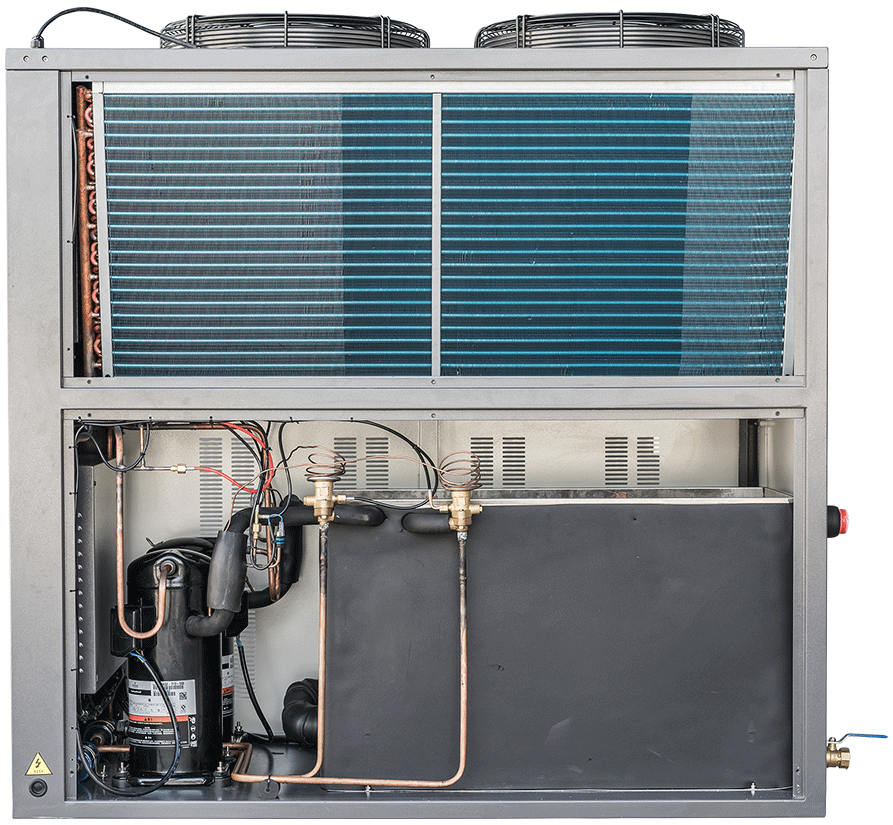 Electrical
Every component in a G Series chiller has been selected for reliability and longevity. Electrical components, including breakers and relays, are sourced from reputable suppliers such as Schneider. The controller is easy to use with "set and forget" reliability.
Compressor
G Series chillers compressors bring you long lasting reliability and durability with exceptionally high standards of quality. Only the best of the best make the cut, such as Emerson and Danfoss.
Pumps
A range of pump options are available for the G Series chiller. All of which are sourced from highly reputable and market leading manufacturers. G Series chillers can optionally be used with an external pump if required.
Enclosure
The stylish and practical G Series structural enclosure is robustly constructed with a rigid frame, powdercoated galvanised aluminium panels and heavy-duty castors.The G Series enclosure is designed for indoor or outdoor installation.
Condensers
Aqua Chiller uses a custom-designed and manufactured condensor in the G Series of chillers. The G series uses advanced hydophilic coating on the condensor and has the option of e-coating for extreme environments.
Evaporators
G Series chillers are equipped as standard with an efficient coil-in-tank or shell-and-tube type (model dependant) evaporator with the option to upgrade to an even highperformaning plate-type exchanger.