Public Drinking Fountains
Looking to save money and the environment? Aqua Cooler is proud to support Urban+ with their unique Restore + Refill program. Their re-crafted water fountain initiative is about creating the highest quality fountains that last for years and by offering a choice to customers to refurbish worn out Urban fountains, where possible, rather than buy new to stop fountains entering landfill and to save customers money. By encouraging this different thinking and change in behaviour Urban are striving to make a difference. Join them to Reduce, Restore, Reshape & Recycle.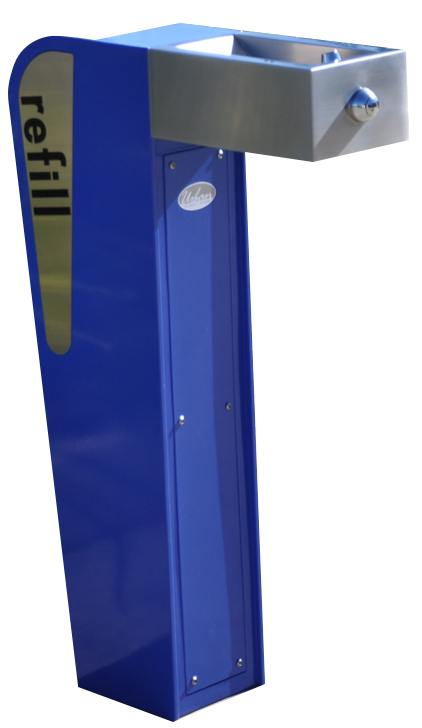 Apollo 280
Outdoor Drinking Fountain with Bottle Filler
The Apollo 280 (A280) drinking fountain features a robust design with both bubbler and bottle refill outlets. With its custom designed Stainless Steel basin and feature front panel, sand/debris resistant activator button, watermark certification and AS1428 compliance options, the A280 is practical, stylish and will compliment any contemporary urban streetscape or park setting.
View Apollo 280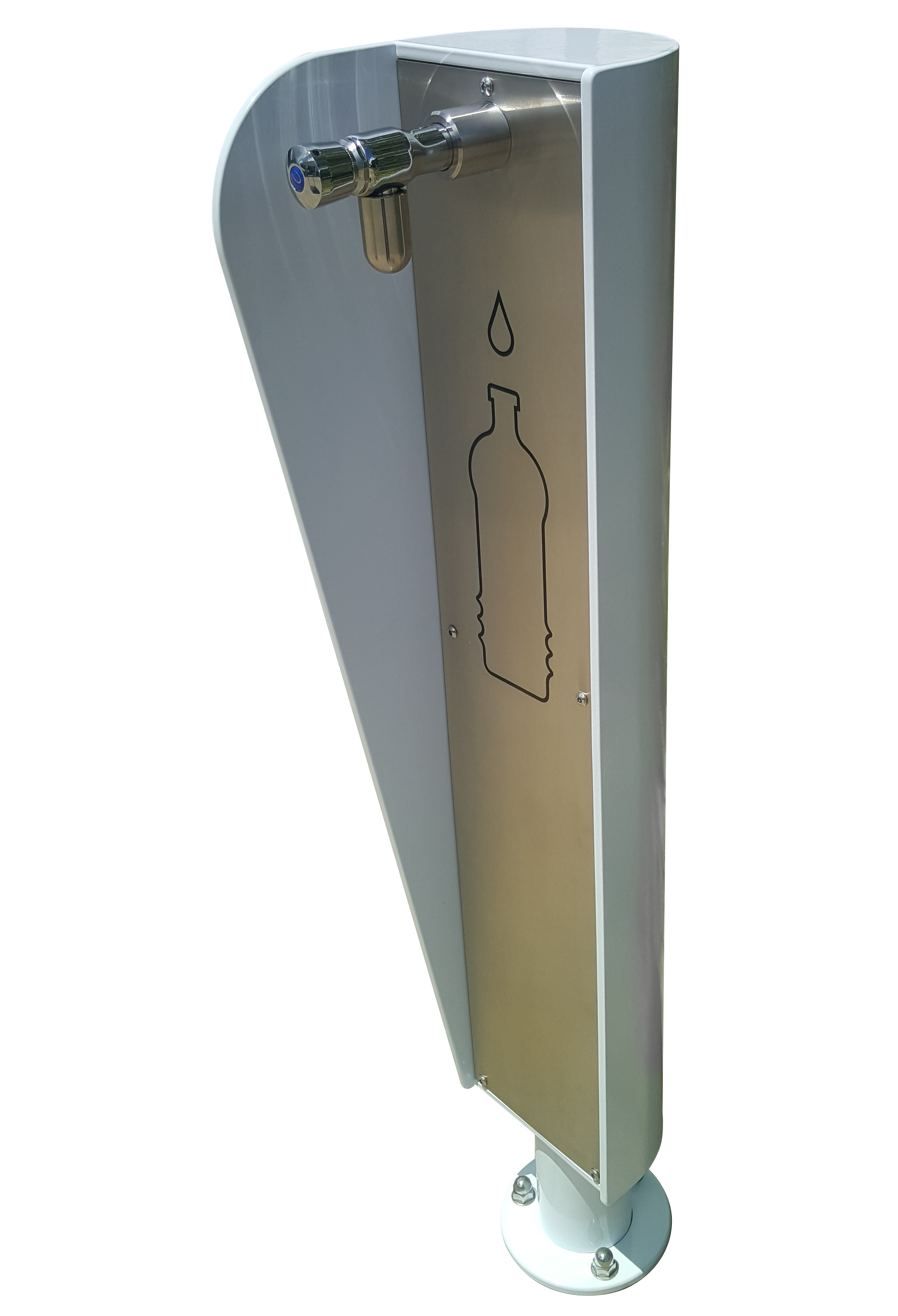 BF200
Outdoor Water Bottle Refill Station
The BF200 water bottle refill fountain is ideal for today, as we become more conscious of environmental impacts of plastics. Made from heavy duty steel, the BF200 has Watermark Certification and gives its user practical access to easily refill their drink bottle. Easy, convenient and with an optional filter, the BF200 helps to reduce the need for single use plastic bottles and promotes health and wellbeing.
View BF200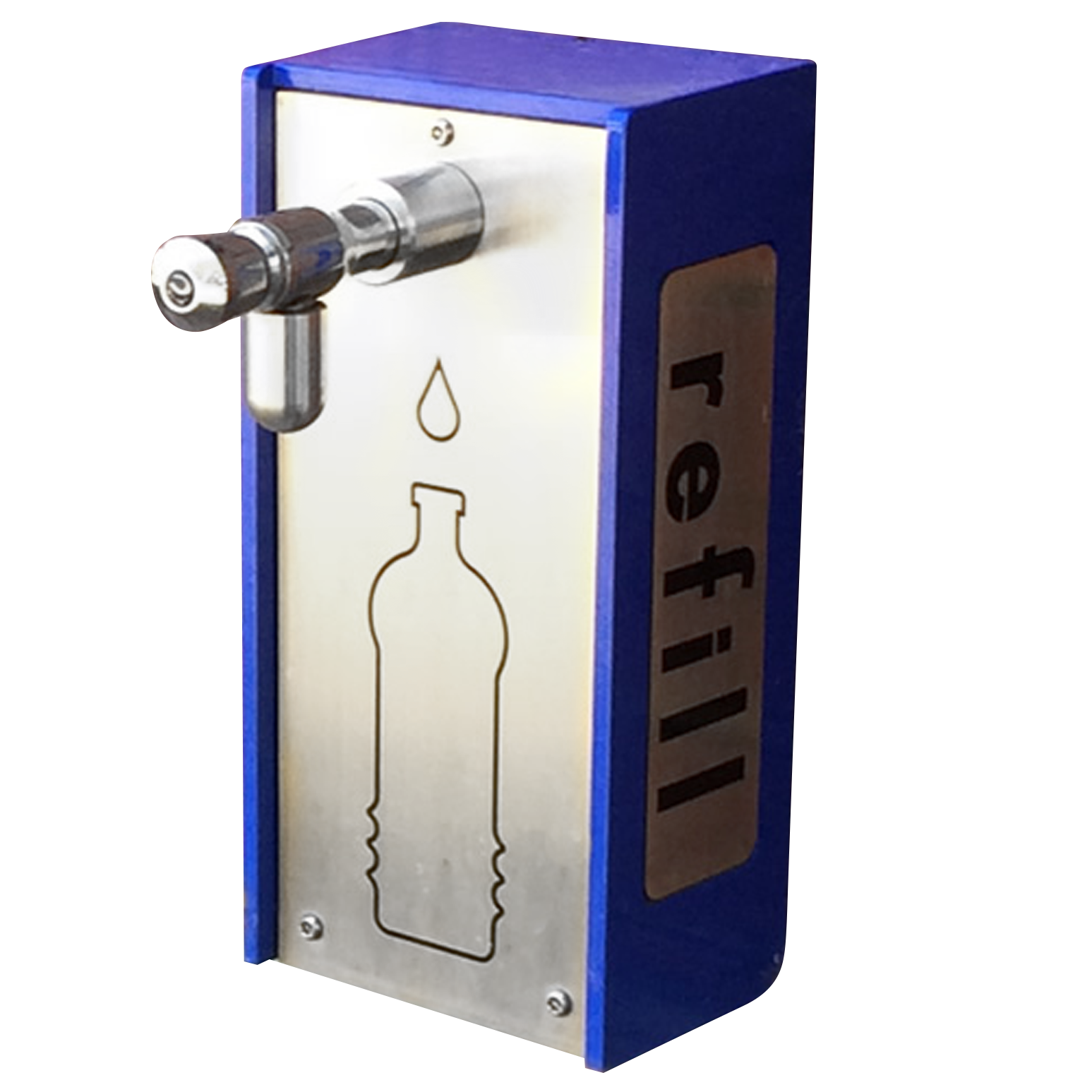 BF200W
Wall-mounted Water Bottle Refill Station
The BF200W Wall Mounted Bottle Filler is compact, strong and robust. It is easy to use and ideal for Schools, Day Care Centres, Gymnasiums or any outdoor recreational areas where access to fresh water is required. This wall-mounted, refill station is the perfect solution to accompany existing water bubblers. Urban's outdoor wall mounted fountain has Watermark certification and gives the user access to water so they can refill their bottles encouraging the reduction in single use plastic waste. Easy, convenient and with an optional filter, the BF200W promotes health and wellbeing by encouraging the drinking of fresh water.
View BF200W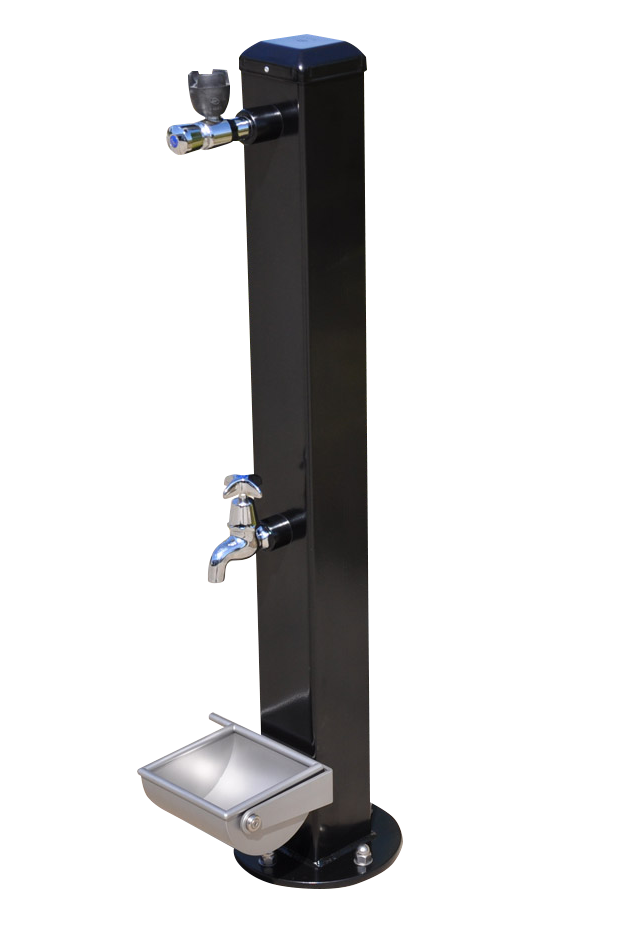 PF400 and PF450
Pet Friendly Drinking Fountains
The PF400 & PF450 are strong and robust fountains perfect for dog off leash areas, council parks, and any outdoor environment where access to water for our dogs is required. Both models come with a water bubbler for human use and a self-returning tap and easy tipping bowl for dogs as standard. Both models have an additional water bottle refill option to allow water bottle refill for pet owners while exercising or enjoying the outdoors with their furry friends.
View PF400 and PF450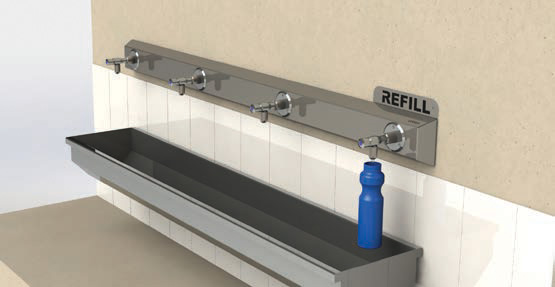 BF200WM
Wall mounted
Available in 2, 3 or 4 tap solutions
Ideal for schools and clubs
Designed to fit above drinking trough
Refill banner sign optional
Drinking trough not included. (Sold seperately)
View BF200W