Allure Series
Benchtop Bottled Water Cooler
All the bells and whistles you've come to expect from an Aqua Cooler bottled or mains connected water cooler, in a neat-and-tidy benchtop form factor. The Allure water cooler is perfect where floor space is scarce but the need for chilled or hot water is abundant.



Get A Reseller Quote
Key Features
Convenient benchtop form factor.
Durable polypropylene, colour-coded, self-closing taps.
Easy-to-clean, removable drip tray.
Integrated non-spill system for hygiene and convenience.
Allure Range
Allure is available in either bottled or plumbed-in configurations and will look right at home on your kitchen bench or small-office break room.
These units can dispense 2 L/h cold water and come with our standard twelve-month warranty and additional twenty-four-month refrigeration circuit warranty. As with all our water coolers, a full range of replacement parts are available to keep the unit in operation for longer.
Aqua Cooler water coolers are manufactured from the highest quality components supplied from the industry's leading suppliers and designed to run efficiently with low maintenance.
Model Selection Chart
Bottled
Ambient & Cold
-
ABCC
* Filtered models are supplied with filter upgrade kit.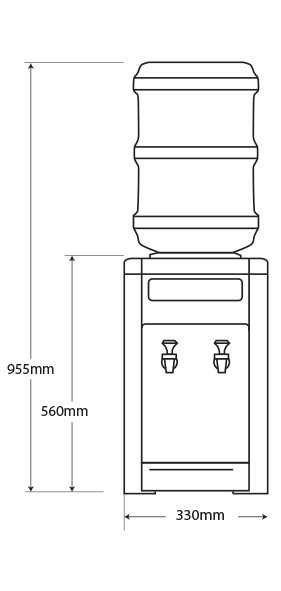 Allure Specifications
Water Reservoir
Cold
2 L
Housing Material
Plastic
Refrigeration
Uses R134A refrigerant
Water Connections
Water Inlet (Mains)
1/4" quick-connect tube fitting
Thermostat Control
The thermostat is factory set
Capacity
Cold
2 L/h
Power Consumption
85 W
Electrical
220-240V, 50/60 Hz
Ambient & Cold
15 kg
Dimensions (Packed)
330 x 360 x 560 mm (W x D x H)
Container Capacity

20 ft

420 units
40 ft
840 units
Warranty
Twelve month comprehensive coverage and three year compressor replacement.